ABOUT US (cool story included)
You don't have to own a mediocre Website

As an owner of a few small businesses, I know exactly what I would like to have when it comes to my website, internet marketing, and print media design. I'd like a beautiful website that portrays an exceptional image, designed & uploaded by high end professionals (& NOT by me).

I'd like to be able to have those experts update my site or make changes..., any time..., without having to pay extra. AND…, I'd like to have ONE COMPANY handle my website, search optimization, & possibly my marketing needs for a small down payment, & pay the rest off monthly as opposed to paying thousands of dollars at once, even if I'd like to pay it off over FIVE YEARS…, I'd like that option…,with NO INTEREST!
Simple right?



The Secret to $Millions$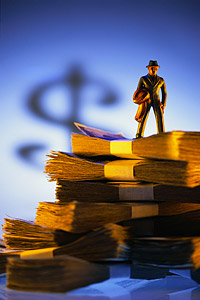 Shortly after completing a two million dollar residential landscaping project for a client, I sat down on the other side of his home office desk, through a cloud of cigar smoke (His) and asked him about his success in business (He owned the second highest paying firm in West Virginia that he sold for well over fifty million!) He told me he started with 5 people, some small savings account and a cheap office space.

After about forty five minutes of listening to this amazing story, he asked me if I wanted him to reveal the grand SECRET to his remarkable success. I said no thank you…, I was pretty busy and needed to get going.

I don't think so! I just sat through forty five minutes of how a GOOD- OLE- BOY from West Virginia gained eighty percent of the silk screening business for vending machines for small brands like Coke and Pepsi!!… GIVE ME THE SECRET!

So of course I said I'd love to hear "the secret." So he reached in his top drawer and pulled out a small piece of paper, wrote something down, and turned it over and pushed it across the desk right in front of me. "I saw a need and I decided to fulfill it myself...," he said (not the secret). I learned that he originally manufactured vending machines and always had problems with outsourcing the silk screening.

I looked at the back of that small piece of paper, then I looked him in the eye and asked…, "Will this make me rich?"… He stared right through to my retinas and responded… "It worked for me."

K-I-S-S (KEEP IT SIMPLE STUPID). Imagine my disappointment… that's all it said. After telling him it wasn't exactly a secret he proceeded to tell me how all of his competitors (and frankly most businesses) acted like it was. He gave me several simple common sense examples of what he did throughout his tenure. One example- He printed an employee manual with all expectations, for every single position, with every single salary for each position and exactly what was necessary to advance through the entire company from the bottom up.

EVERY single employee knew how to potentially work their way to ownership, including the janitor. (His firm had the highest employee retention rate in the state.)

It made simple sense to me, every example he gave was… simple… common sense. That conversation changed my life…, forever.



"ABOUT US"- Envision Web Solutions

I saw a need and I decided to fulfill it.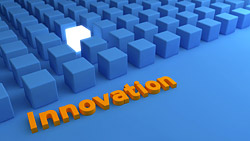 My mission: (Offer something Innovative & Unique):
…To create what I would want as a business owner and make it affordable to any business… SIMPLE logic.

Things I would want:


An exceptional online image (website), something to be proud of.
A website that allows my company to shine high above the competition
A website built by professional high end programmers and graphic artists….NOT me!
A package that allows me to add content any time I want without having to pull out my wallet each time…, and I'd want the pros put it together for me.
A package that incorporates a plan for me to "Get Found" on the search engines without extra costs.
All the bells and whistles INCLUDED only if I needed them…
A package that even includes all my print media design at no additional charge!
All my marketing needs in one place, for a great price, so I don't have to hire five different firms and try to coordinate all the work myself.
24-7 Live Phone Support (Human Beings)

As a business owner, I'd like to have a package that would allow me to have the professionals do all these things for me so that I could run my company, and not be enslaved to my business… without having to give up my first born!

Well, that was the mission, and I believe mission accomplished.

I know the trials of trying to run a company in this unstable economy, and I do have some help for you. The rest of this read will be worth your time if you're looking for a better and more cost effective answer to marketing your business.

You can either SKIP "ABOUT US" AND READ ABOUT OUR PROMOTION or continue reading the REST OF THE STORY.



The Rest Of The Story

Owning an internet marketing Biz... I knew that in order to compete in any business…, online or offline, I needed a website that actually branded my firm in an exceptional light and that I needed to "stand out" amongst the masses because over 96 percent of Americans with annual incomes of $150,000+ use the internet to research all major purchases.

So it was… simple…, I needed to bring my landscape contracting business up to speed in the online world or die a slow and painful death. Simple truth.

So I did so, and long story short- I generated hundreds of thousands of dollars worth of leads from my online presence. That's what literally saved my landscaping firm while I unfortunately watched some others perish during these tough economic times (Yes being an internet marketer made the difference and it was an admittedly HUGE advantage).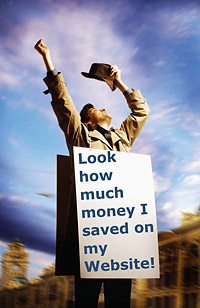 *** Tip - A mediocre website portrays a mediocre image… In about FIVE SECONDS!.., just before the sixth second when someone leaves your site for a competitor!



DON'T OWN A MEDIOCRE WEBSITE! It's not necessary!! - I will show you why.) ***


BTW- would you seek a product or service from a mediocre company? (Food for thought).

So…, to sum up Envision Web Solutions. The program designed and outlined on this website is unique and exclusive, it has a thirteen year proven track record, and we retain over 96% of our customers…, double the industry standard. Why? Because it's innovative, unique and…, SIMPLE! ..., and…, full disclosure- I've surrounded myself with a GREAT team of pros.

There's a need, and it's being fulfilled. This program was built for business owners like me who want Exceptional + Simple + Affordable.

Well…, we have that package, and more. I wish it was all my idea, but truthfully it wasn't. I have a team of exceptional people who are the smarts of this innovative program, and all the credit goes to them. All I can do is say that it falls right into my K-I-S-S philosophy, and that the need I outlined is completely fulfilled in this package in an extraordinary way… "Make it exceptional and make it affordable…, to EVERBODY!"

UPDATE!!! – We just upped the ante. For a little while longer (until we hit the right number of new accounts), you can get into two of our three plans and literally PAY NO CASH UP FRONT. You get in on our "Rent-To-Own" model…, and only pay $200.00 to $250.00 per month. That's it..., Simple.

If you're an established business (during this promotion only), you don't need to pay $2,000.00 to $2,500.00 cash up front… CLICK- Website Marketing Promotion to learn how!

For more information about our packages, or to find out more about product pricing please CLICK - Internet Marketing Packages.

We'd love to hear from you. Do you see our program as unique and innovative? Does it provide great value? Any ideas on how we could make it better? Contact Us and let us know what you think!

Regards,

Joe Cramer
Envision Web Solutions